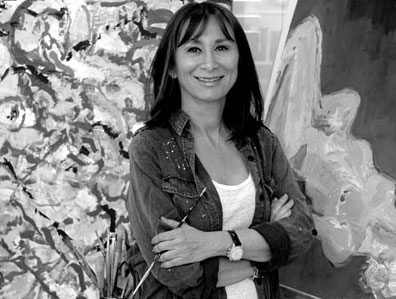 Born in Limassol Cyprus, Christina studied Economics at Nice and Tourism Management in Paris.
For the last 25 years photography has been an important part of her life, in which her travels around the world have been her inspiration. Through the lens she freezes the moment, yet allows the imagination to continue the story...
Photographs by her have been exhibited at International F.I.A.P. (International Federation of the Art of Photography) exhibitions in Austria, Greece, Slovakia, Japan, Australia, Brazil, Croatia, France, Italy, Scotland and China. She has also presented her work at the Pan-Hellenic Competition of Photography and the Finnish Biennale.
In 1997 she published "The Journey", a series of colour photographs taken on her wanderings around the globe. All proceeds from the book were donated to the "Ayia Skepi" Drug Rehabilitation Centre in Cyprus. In December 1999 she published "Angels of Light" with colour photographs of children from various countries, all proceeds of which went to the Child Focus Foundation in Belgium.
In May 2002 she published the "Close Ups" with black and white photos from 13 different countries around the world (Livanis Publications Greece) all proceeds went to "Theotokos Foundation" in Cyprus. In 2009 she has published together with her daughter Myrsini "Mother India" (Athens Voice Books) with photos they have taken together during their expedition to India and the Himalaya. All proceeds from "Mother India" went to the Doctors without borders (MSF).
From 2001 until today Christina had 20 personal exhibitions with her works in Limassol, Nicosia, Brussels, Istanbul, Athens, Paris, Isle-sur-la-Sorge (Avignon) and Bologna. All proceeds from the sales of her photos went to several charity organizations.
Following her heart and inspirations in January 2013, Christina founded Sagapo Children's Foundation (www.sagapo.org) and actively works towards fulfilling its mission – to help provide children worldwide with the necessary learning environments for them to thrive in their communities.
Christina is a member of the Cyprus Photographic Society (CPS), Image Sans Frontière (ISF), GPU (Global Photographic Union) and the Photographic Society of America (PSA).
During 2008 Christina was recognized by F.I.A.P. with the title of EFIAP (Artist of Excellence of the International Federation of the Art of Photography).
The distinction "Excellence FIAP" (EFIAP) is awarded to authors who, apart from having an excellent technique and an abundant production, have often been accepted in many international salons under FIAP Patronage.
Since 2016 Christina lives and works in Paris following her studies in painting and drawing at L'École nationale supérieure des beaux-arts ( ENSBA )
In July 2019 Christina joined the European Cultural Academy in Venice and worked on a group project dedicated to the Venice Biennale immersing with a group of 27 other International artists, gallerists and curators from around the world.
In February 2021, her work "Femmes Folles" was selected by the Société des Artistes Français to be exhibited at the famous Art Capital exhibition at the Grand Palais in Paris.
Today, many of Christina's works make part of private collections around the world.
Immersing myself in different countries and continents, through my photographic journey, I have been fascinated with the varying lights, colors, skin tones and cultures to be discovered. In a world full of composed creativity; my inspiration did not only come from my favorite expressionist painters or photojournalists and photographers such as Steve McCurry and Henri Cartier-Bresson, but also from filmmakers like Alfonso Cuaron.
Beauty is a concept that we are universally drawn to, beyond our mere intrinsic attraction to it. And it is exactly this elegance and tranquillity found in the beauty of our nature that I strive to portray in my figurative paintings. I often see the human body as a landscape with forms, shapes, shades, and empty spaces to be unveiled in the moment. Taking a glance and feeling as if I need to look longer, an attraction to the eye, but also something that addresses memory. Exploring the various mediums of art, I have always been moved from a deep necessity to touch the unknown and create.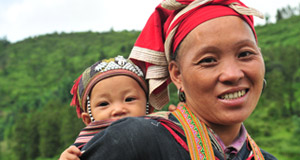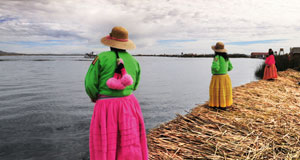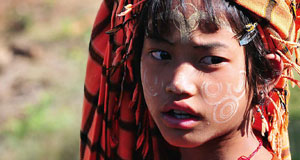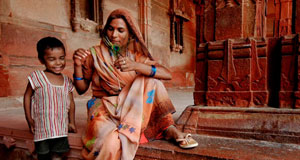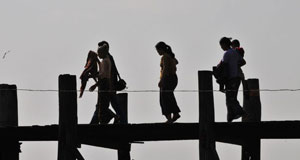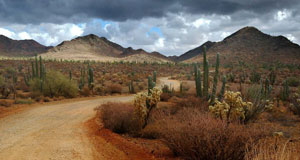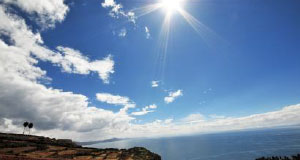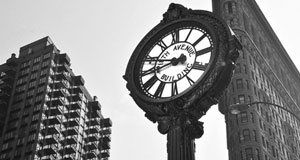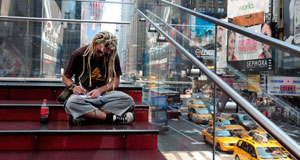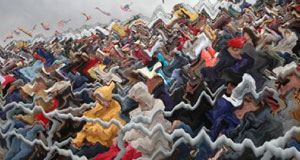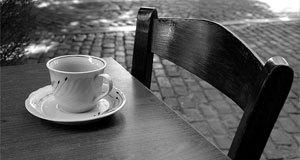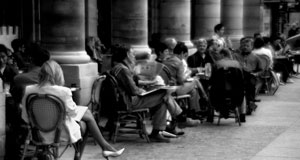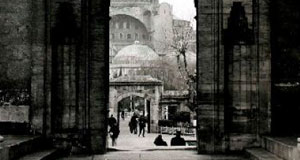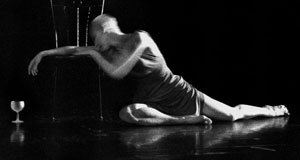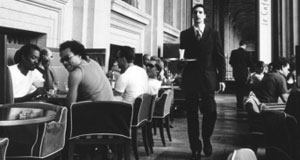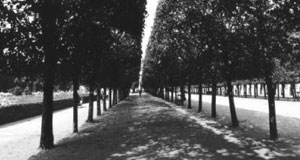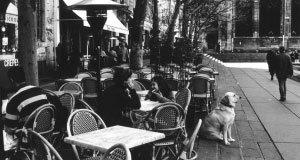 The Journey
Publishing House: EN –TYPIS
Place: Nicosia
Date: 1997
A journey is a return to the starting point, to see our home once again, as if we were seeing it for the first time. This is true of a pilgrimage and of other journeys. It is in this simple way and from within my heart that this book was created. A series of pictures, post cards that were never posted. I dedicate it to all those friends who accompanied me and, in particular, to my children, Orestis and Myrsini.

Angels of Light
Publishing House: EN-TYPIS
Place: Nicosia
Date: 1999
Taking photographs of children allows me to become a child again, to be able to see the world through virgin eyes, as if for the first time. This book was made with the wish for the children of the new millennium to become Angels of Light and live in harmony with their souls. I give it as a gift to all of you who will be reading it and to all the children who kept me company during my photographic wanderings.

Close Ups
Publishing House: LIVANIS PUBLISHING ORGANIZATION
Place: Athens
Date: 2002
As all forms of art, photography creates its own reality. It transfixes the intensity of the moment with a unique immediacy, vividness and spontaneity. The journey from darkness to light is a never-ending game with our own selves for self- knowledge and self-esteem. So it is in the darkroom, by writing the light, the world is revealed before our eyes and allows us to see images and emotions to which we may have never before paid attention.

I dedicate this book to the memory of my father Michalakis K. Drakos, who gave me my first camera on my twelfth birthday, and who, in his short life, taught me to love the world, to dream and to create.

Mother India
Publishing House: Athens Voice Books
Place: Athens
Date: 2009
Alexander the Great, Napoleon Bonaparte, Joseph Rudyard Kipling, Genghis Khan, Christopher Columbus, Jules Verne, Queen Victoria, Vasco de Gamma…all these outstanding people in the human history had one thing in common: India!

Combining my roles as a Mother, Business woman, Artist Photographer and Citizen of the World, I was blessed to travel extensively around the globe and several times accompanied by my two children Orestis and Myrsini.

India, the land of the Maharajas, the yogis, the guru and the thousand spices and colors always attracted me and I was privileged to return a number of times and capture moments of the daily life with my camera.

From the bottom of my heart I want to thank all Indians who smiled in front of my lens and allowed me to take photos of them during my wonderings from Kerala to the Himalaya. I am thankful also to my beloved daughter Myrsini who accompanied me during my recent journey to the Himalaya and with whom we have created 'Mother India' for all to enjoy!
All net proceeds from the sales of our book will be donated to the Doctors Without Borders(MSF).
Paris que j'aime
Publishing House: Lumière Contemporary Art Publications
Place: Limassol
Date: 2022
Since the dawn of time, Paris has charmed and fascinated artists, painters, writers, musicians, photographers, and poets whose ardor has not waned through the centuries. This "universal city," the city of ideas par excellence, has always been a crossroad, rich in sensory and intellectual experiences, a vast, open-air museum, and a mythical place of exploration and adventure.

"Tear my heart out, you will see Paris there," threatened Louis Aragon in Le Paysan de Paris. Since the days of my youth, I have marveled at this city in awe. Rubbing shoulders, observing, listening, walking, and breathing it in -- glimpses of memory piled up into the span of a lifetime. Time after time, I have fallen head over heels in love with its splendor and essence. As though perpetually glued to my skin, no matter where I am, Paris today is the city of my heart.

The City of Lights; is a ballet of evermoving lights and skies, aligned with its fluctuating energy. Sometimes sweet like a couple's kiss on a bench, or bright like a snowy morning in the winter; and other times dark like the path under a bridge, or frightening like the gargoyle staring at you from the "Sacré Coeur."

It is a black-and-white Paris that I unveil here, where light and shadow fuse to expose the city's contrasting energy and reveal its multilayered complexity in the absence of color. This book is a humble attempt on my part to give back in gratitude for all the inspiration that this city has given me; a homage for allowing me to be a part of its streets and for holding my hand throughout the years as I ventured out to capture it.

"Paris was always worth it and you received return for whatever you brought to it," Ernest Hemingway wrote in A Moveable Feast.

This book is dedicated to all my Parisian friends, their joie de vivre, and to all eternal lovers of this magical, dreamy city.